Expectations Surpassed

My wife and I had our expectations surpassed by the quality of work that Cornerstone put into completely remodeling our bathroom. Even more than that, we were sure we could trust their integrity, value their professionalism, and approach them with any questions we may have. The quality of their work and the value they place on relationships with their customer will definitely lead my family to consider using their services for future projects.

-Tim W., Pastor - Brookside Church
Overcoming Difficulties

Cornerstone Remodeling was able to complete the project while overcoming some remodeling difficulties with old pipes. They completed the project the way I envisioned.

-Nathan J., V.P. - First National Bank


Wonderful Experience

We have had a wonderful experience working with Aaron and Nathan, both in our home for repairs and maintenance and at our commercial site. This crew is trustworthy and their craftsmanship is excellent. Also, they are easy to get a hold of, return calls promptly, and meet their deadlines.

-Rachel P., Owner - Body Haven Therapeutic Massage


Recommend To Everyone

The work that Cornerstone Remodeling did for us was fabulous! They completed the job in a timely manner and were very reasonable. We were so impressed with the work that we recommend them to everyone who is need of some repair work. Thanks Cornerstone!

-Gabrielle R., Educator - Omaha Public Schools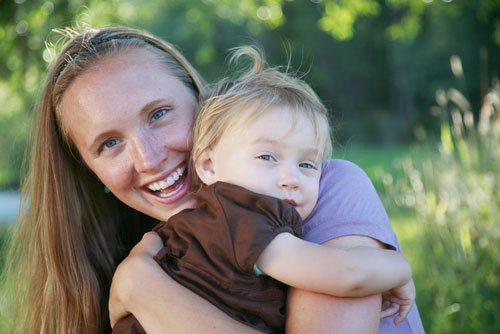 Trustworthy and Respectful

Having Cornerstone do some remodeling in our basement was a great choice! They did good work, quickly and at an excellent price. But the best part was knowing that I was letting trustworthy, respectful guys into my home. Quality work means a lot to me, but excellent character means even more. I look forward to working with them again!

-Dan H., Senior Application Architect - First National Bank


Exceptional Craftsmanship

The Cornerstone team was great to work with, exceptional craftsmanship and at a great price. We've been thoroughly happy and will use
them again.

-Scott V., Lt. Col - USAF


Polite and Efficient

We were very pleased with the work that Cornerstone Remodeling did for us. They were polite and efficient workers.

-Eric L., Educator - Omaha Public Schools


On Time

We had Cornerstone Remodeling assist us with finishing our basement. They were always professional and on time. We receive compliments from family and friends on the work they did. We look forward to having Cornerstone help us with projects in the future.

-John B., Accounts Manager - Capstone Consulting


Listened To Us

Joe & I love the look of our remodeled kitchen & bath. We had a great experience with Cornerstone Remodeling. They listened to us, were always on time and got the job done to our delight. We have referred them to other folks who were looking for a good remodeling experience.

-Jackie L., Agent - NP Dodge Ins.


Extremely Professional

Making the choice to hire Cornerstone to remodel our bathroom was the best decision we could have made. Not only were they extremely professional, they were always on time and worked late to get the job done. We are very happy with our beautiful new bathroom and will definitely use them again in the future.

-Dr. Austin R., Physician - Alegent
-Rhonda R., Travel Counselor - Travel & Transport


Quick Response

We needed a few replacement windows in our house on the second floor and Cornerstone Remodeling gave us a quick response to our request, a well-communicated schedule, and a fine job of fitting in new windows into existing conditions. They look great and I would definitely use Cornerstone again in the future.

-Jeff E., Architect - InfraStructure LLC


Love The Look

Nate and Aaron were great to work with. They completed a bathroom remodel in January. The job included removal of a window and installation of glass blocks into the space, all of which they were able to do in one day, thus avoiding the unpredictable winter weather we have in Nebraska. The bathroom work, especially the tile and rock work came out great. They also did a tear off and redo of our deck. They used composition materials for the flooring and added a gazebo on stilts. We have many neighbors and friends who just love the look of the finished deck as do my wife and I. We have recommended Nate and Aaron to several of our friends and we know they will do a good job and inside the budget you need.

-Dave C., President - Chastain Otis Ins.


Professional Attitude

I really liked the flexibility Cornerstone showed in scheduling the multiple projects in my house. Everyone showed a professional attitude and I didn't have to worry about loud music or inappropriate language. They finished the job in a timely manner and it looks great.

-Amy B., Senior Project Manager - CSG Systems


Attention To Detail

It has been great to use Cornerstone for many different remodeling projects. We trusted them with retaining walls, painting, tile, & general home repair, and were pleased with all the results. Their work is done with great quality, and attention to detail. They are experienced, hard-working, and friendly.

-Kelly & Molly L., Owners - Image Market